Snow Tubing Hills Covered in Snow
Big Bear's first snowstorm of the season delivers! Snow tubing hills at Alpine Slide at Magic Mountain are completely covered with the white stuff. A recent snowstorm brought fresh snow to Big Bear, which is combined with two weeks of prior snowmaking efforts. This boosted snow levels at Alpine Slide's snow play area. Moreover, the snow-tubing park reported that its snow base is two to four feet. It even expects to add to it with more snowmaking. Ideal snowmaking conditions with cold temperatures and low humidity are anticipated to remain consistent all week.
Ski-resort quality, snowmaking fan guns at Alpine Slide are expected to fire up again. Furthermore, the snow play area will continue at every opportunity to build on its base. Alpine Slide is now open for the 2019-2020 winter season! Big Bear's favorite snow tubing provides a fun outing for families this weekend. Also, midweek is a great time to play in the snow.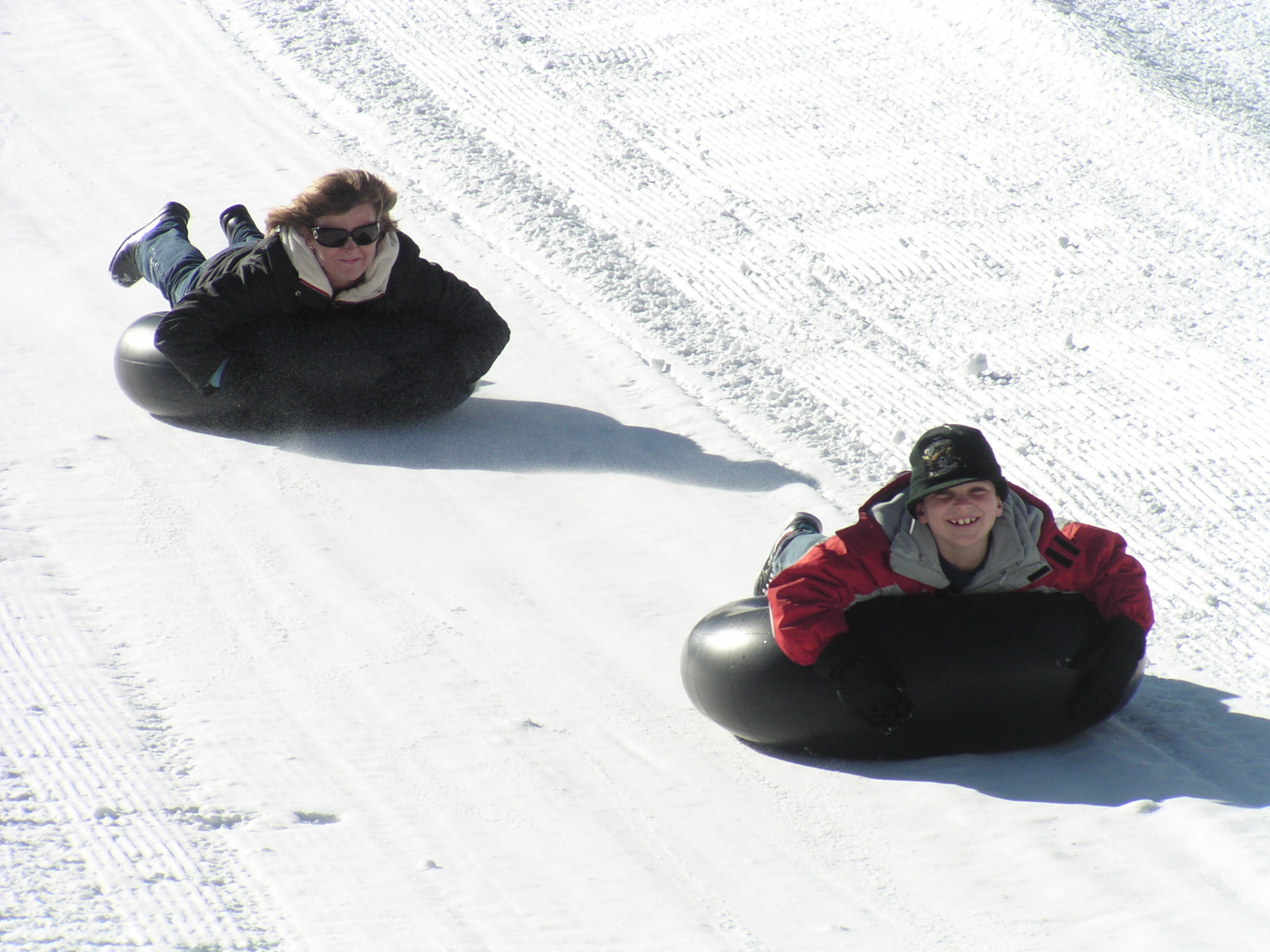 Snowmaking at Snow Play Area in Big Bear
Alpine Slide has ski-resort quality snowmaking! Of course, this means there's always snow for snow tubing enthusiasts. Furthermore, it grooms its runs each night, which makes ideal sliding conditions for the following day. Watch as winter continue. Both Mother Nature and Alpine Slide will cover the snow tubing park with more white stuff. Of course, this will eventually stack up to 15 to 20 feet of snow. 
Want to get in more downhill fun? Well, Alpine Slide makes it easy to get to the top of the hill. Ride its Magic Carpet lift. That's right, the moving conveyor belt eliminates the stress of climbing the hill. Furthermore, it provides more opportunity for having fun on the slopes. For added comfort, the Magic Carpet ride comes equipped with a Plexiglass cover. It shields guests from winter-weather conditions.
More Family Fun Activities in Big Bear
This family-friendly recreation area gives all ages an opportunity to enjoy the spirit of winter with other attractions. First, check out the Alpine Slide ride. It resembles the Winter Olympics luge / bobsled. Riders navigate their own individually controlled sleds down a quarter-mile-long-concrete track, with high-banked turns and long straight-aways. Each sled has Teflon runners, ball bearing wheels, control handle and brakes. Next, take flight! The new Soaring Eagle ride gives thrill-seekers an opportunity to fly like a bald eagle. Once at the top, take in views of Big Bear Lake from high above. In addition, there's an 18-hole miniature golf course, go-karts and arcade. All outdoor attractions are open during the winter (weather permitting). Take cover at the heated-base lodge. Here you'll find a family-priced snack bar. Also, it makes for a great place to take a break. Be sure to warm up with a cup of hot cocoa.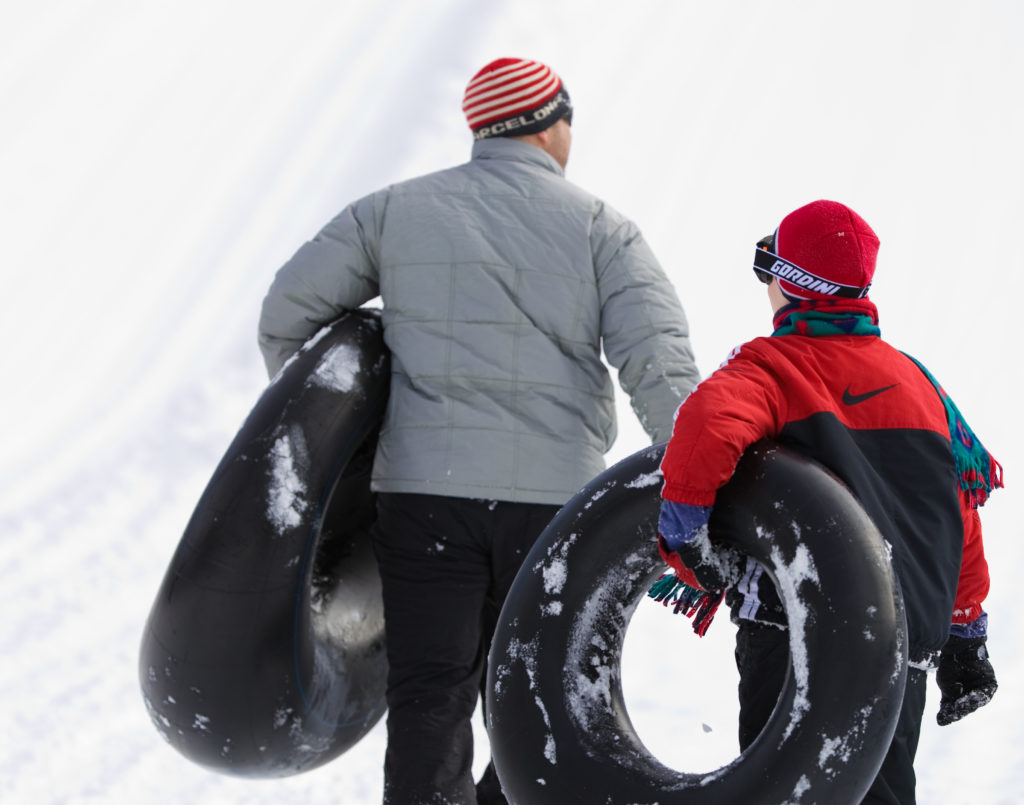 Alpine Slide at Magic Mountain is Open Daily – See Hours of Operation, Locations, Contact Info, etc.
Get on the mountain! Alpine Slide at Magic Mountain is open daily for snow tubing from 10 a.m. to 4 p.m. Also, night tubing is slated to begin Friday, November 29, and will be open every Friday, Saturday and holiday nights from 5 p.m. to 9 p.m. Moreover, the other attractions at Alpine Slide at Magic Mountain, which includes the Alpine Slide, Soaring Eagle ride, mini-golf and go-karts are open Monday to Friday from 10 a.m.- 4 p.m., and Saturdays and Sundays from 10 a.m. to dusk. Alpine Slide at Magic Mountain is located at 800 Wildrose Lane (just off Big Bear Blvd.). For pricing, height requirements, and general information call 909-866-4626 or visit AlpineSlideBigBear.com.
Furthermore Big Bear has other great recreation activities. Click here for more fun-filled activities: http://www.bigbearguide.com/recreation-activities/. Also, be sure to check out these great dining options: http://www.bigbearguide.com/dining/.