Big Bear Lake Oktoberfest is back! Southern California's #1 Oktoberfest returns for nine consecutive weekends, September 7 to Nov. 2, 2019. The true spirit of Bavaria comes to life in Big Bear. Break out the lederhosen and dirndls and cluck the night away to the Chicken Dance!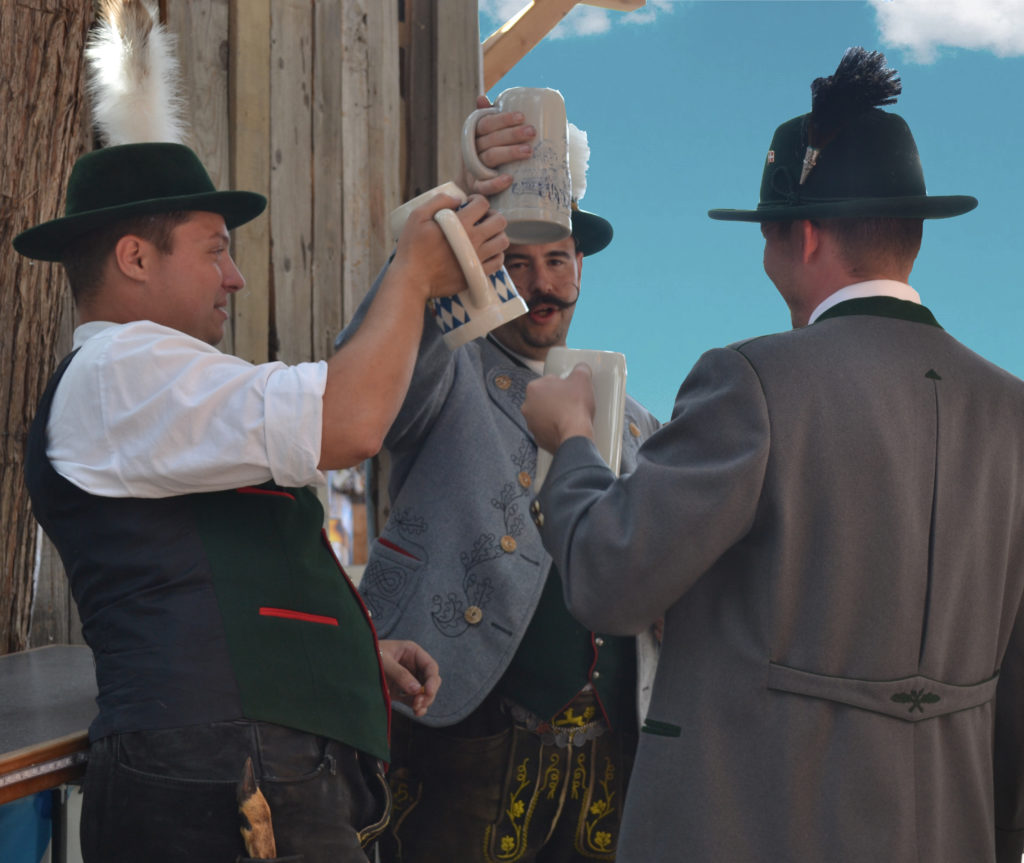 Consistently Ranks as a Top 10 Oktoberfest Celebration in America
This sincerely is Southern California's most authentic Oktoberfest, because it takes pride in being the closest thing to the original one. In fact, year after year it always ranks as one of the top 10 best Oktoberfest celebrations in America! Hence, Big Bear Lake is situated in an alpine setting with miles of pine trees, mountains, and a town-square village that reflects the scenery of the Bavarian Alps of Germany. Other key factors that continuously puts Big Bear Lake Oktoberfest high on the charts is it brings bands direct from Bavaria. It serves a variety of beer imported from Germany. Dance troupes perform customary dances. The sausages are from a German butcher in Los Angeles, and fresh apple strudel is delivered weekly from a German bakery in Newport Beach! Hence this is why it stays true to its German roots.  
Real German Bands Take Center Stage at Oktoberfest
This year, Big Bear Lake Oktoberfest steps up its game with an entertainment lineup that brings more Bavarian-style oomph, or in musical terms oom-pah-pah, than ever before. The 49thAnnual Big Bear Lake Oktoberfest features four different bands from Germany. Big Bear Lake Oktoberfest's audience is treated with a unique blend of traditional German polkas, sing-alongs and of course the Chicken Dance. Expect a fair share of classic rock covers, country hits and today's dance favorites. See why these German bands help create the same vibe and pageantry of the original Oktoberfest in Munich, Germany. 
Great Selection of German Beer
Enjoy ice-cold German beer served at eight bars and beer gardens. Big Bear Lake Oktoberfest has gained a great reputation for serving a wide selection of German beers. Also, the Tiki Bar serves uniquely crafted beers and micro brews, which are ideal for beer connoisseurs. Be sure to pick up a commemorative stein at the merchandise stand. Something about beer in a traditional stein just makes beer taste that much better.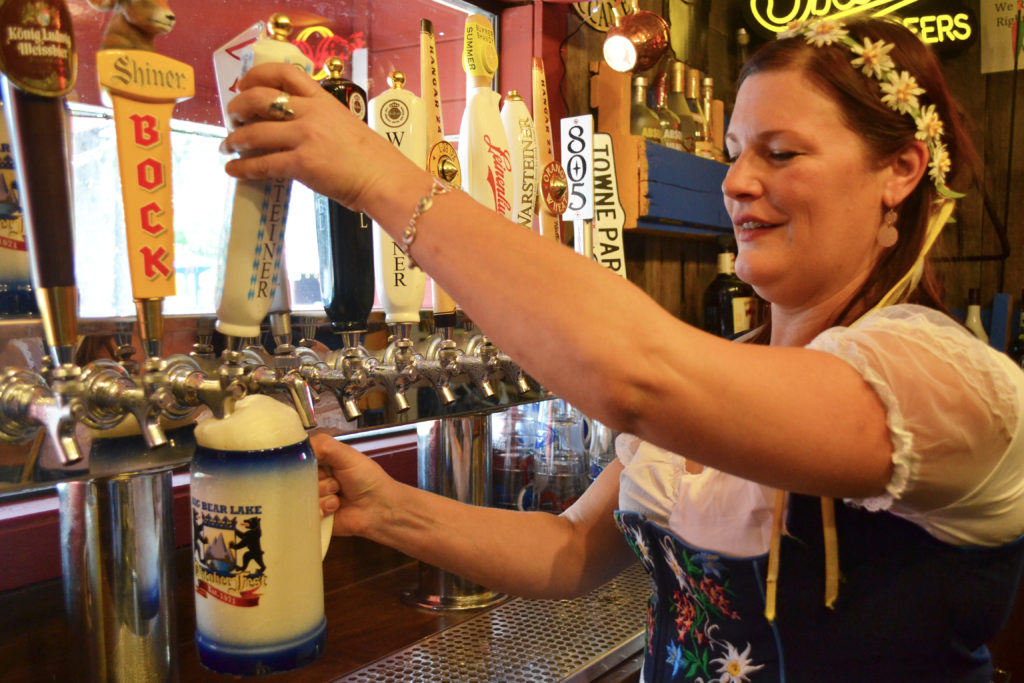 German Food Fit for a King
Come hungry, because this festival serves up a German feast fit for a king. Enjoy scrumptious sausages with lots of home-style sauerkraut piled on. Sauerkraut is just one of several side dish options. There are also potato dumplings, beer cheese soup, and colossal, mega-sized pretzels. Try the street tacos, various flatbread pizzas, hamburgers and veggie burgers, too. Save room for desert because the fresh German apple strudel with warm vanilla sauce drizzled on top is a dream come true for taste buds! Yum!!!
Contests Enhance the Fun-Filled Atmosphere
Fun competitions and contests at Oktoberfest include log sawing, stein holding, shoot & yodel, a version of beer pong, and stein carrying. A contest unlike any other in the country is the beer stein-carrying contest. It makes the winning Oktoberfest queen work hard for her title. Therefore, the woman who carries the most one-liter beer steins wins the queen title. Past Big Bear Lake Oktoberfest queens have lifted and carried up to 80 pounds of full beer steins. 
Oktoberfest has enhanced its kids' play area! There are several different giant inflatables, which keeps youngsters entertained during the festivities. The Fun Zone is geared for kids of all ages. It's located outside, under a canopy of trees near the sports bar. 
Sports Beer Garden – Sporting Events, Fire Pits and Cornhole
College football, NFL games and World Series playoffs are shown on big screen TVs. In this area you'll find two fire pits. These of course add to the mountain charm. Also, the popular bean-bag game cornhole is readily available in this sports-themed section, which adds yet another fun aspect to this fan-favorite German festival. 
Free Shuttle Service and Lodging
When it's time to retire for the evening be sure to catch a ride back on the free shuttle. The shuttle service drives guests safely to their lodge or cabin. Since the shuttle is free why not stay the night! Big Bear Cool Cabins has provided lodging in Big Bear for more than 20 years. Please note, they offer over 350 homes and cabins to choose from. Therefore, it makes it simple to book an overnight stay. For rentals visit BigBearCoolCabins.com. 
The Scoop for Oktoberfest Tickets and More
The 49th Annual Big Bear Lake Oktoberfest begins Saturday, September 7. It then runs nine consecutive weekends (Sat. & Sun.) through Saturday, November 2, 2019. Festivities takes place at Big Bear Lake Convention Center, 42900 Big Bear Blvd. Tickets are on sale now. You should pre-purchase tickets in advance, especially October dates. To purchase tickets or general information, log onto BigBearEvents.com, or Facebook, or call 909-585-3000.  
For all other activities happening in Big Bear this fall check out Big Bear Guide's recreation page.